Varian TrueBeam™ Radiotherapy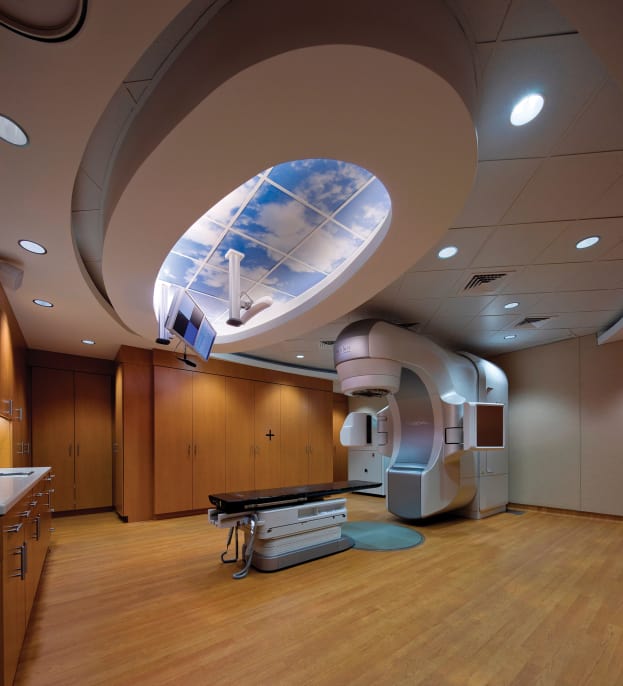 World-class radiotherapy treatment, close to home
One of today's most advanced forms of radiation therapy for cancer delivers new hope in the Merrimack Valley. With a combined 8 million dollar investment in state-of-the-art CT simulators, linear accelerators, and sophisticated treatment planning computers, the Cancer Center at Lowell General Hospital was among the first in the nation – and the first in New England – to acquire the cutting-edge Varian TrueBeam™ radiotherapy system which provides cancer treatment that is faster and more accurate than ever before, including treatment of certain types of cancer that have challenged even the world's best centers.
This sophisticated system uses image-guided radiotherapy (IGRT) to deliver precise doses of radiation with exceptional accuracy and timing.
The Varian TrueBeam completes a sophisticated, comprehensive, radiotherapy system at Lowell General, connected to vital components for imaging, treatment planning, computing, and recording. As the only fully-integrated, complete system in New England, the Cancer Center is serving as a model facility for other cancer programs throughout the country to witness; showcasing the nation's newest hope for cancer treatment with radiation, right in Lowell.