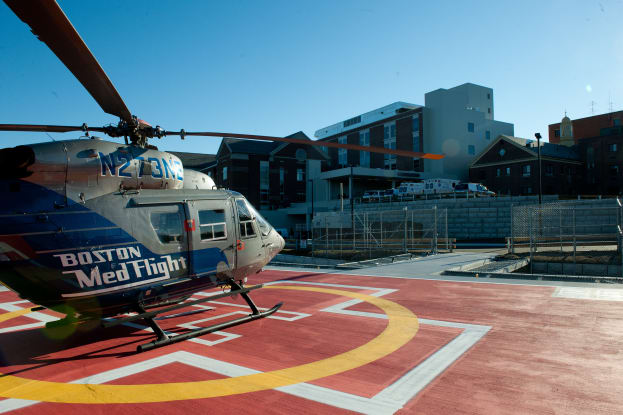 As a Level III trauma center, Lowell General Hospital can provide life-saving treatment and stabilization when seconds count. Reducing time to treatment and providing immediate intervention makes the difference between life and death. With a team of first responders including paramedics and ambulance teams, Lowell General is able to assemble the medical teams and physicians for incoming trauma cases and further reduce the time to treatment.
The Emergency Department and Trauma Center at the Lowell General Hospital main campus has two connected trauma rooms with expanded workspace and accessibility for surgeons. With a helipad adjacent to the ambulance entrance, emergency personnel can quickly transport trauma patients to and from the hospital within minutes.
For patients requiring serious, highly specialized emergency care, we are able to expeditiously transfer them via a MedFlight helicopter or in an Advanced Life Support Ambulance (ALS) tertiary care centers.