Total Joint Replacement Program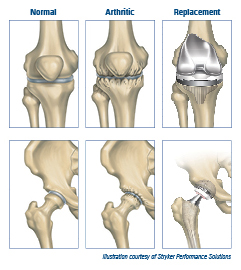 Lowell General Hospital's joint replacement program offers a complete spectrum of joint care from diagnosis and treatment to education, surgery and recovery for total hip and total knee replacement patients. Some of the area's most experienced physicians and clinicians in the treatment of joint pain have dedicated their expertise to create this patient-focused program designed to improve the quality of life for people with severe or debilitating joint disease.
Our program focuses on you, the patient, beginning at the surgeon's office and continuing through your recovery. Our goal is to relieve pain, restore function and get you back to your routine. With group exercise classes, personalized goals, daily newsletters, and involvement of family and support persons — our staff works together to ensure your success!
Services
Your Own Coach
We have your support person or family member or a dedicated volunteer to provide a very important role during your stay as your coach. Our overall goal is to provide an extraordinary patient experience and get you back to your daily routine.
Related Articles
Hip Replacement Surgery Gets Westford Dad Back in the Game
Joint Replacement Program Has Patients on the Move
Joint Replacement Surgery – Is It for You?
New Technique in Hip Replacement Surgery Shortens Recovery Time