The Emergency Departments at the Lowell General main and Saints campuses offer specialized areas for cardiac care; ear, nose and throat disorders; orthopedic injuries and casting, mental health and an area for complete examinations. State-of-the-art diagnostic services are available for assessment and diagnosis 24/7. A family area is provided for private discussion.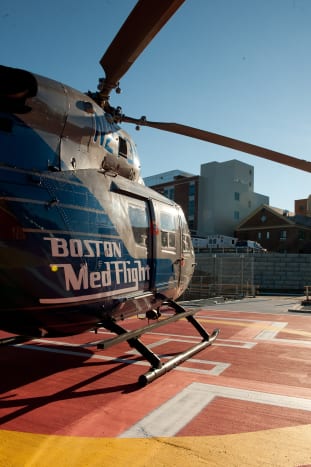 Emergency Department Services
Hanson Family Emergency Department
The Hanson Family Emergency Department and Trauma Center at the Lowell General Hospital main campus promises an unparalleled level of patient privacy and a quiet  healing environment.
Built in 2012, the department features:
Cardiac Care including on-site Primary Angioplasty - The Hanson Family Emergency Department and Trauma Center is adjacent to the Cardiac Catheterization Laboratory for cardiac cases needing immediate intervention.
Large patient reception area with a separate pediatric waiting area
Triage areas based on patient needs
Private blood draw stations
50 new private treatment rooms
Onsite helipad for emergency transport