Advanced Life Support (ALS) / Paramedics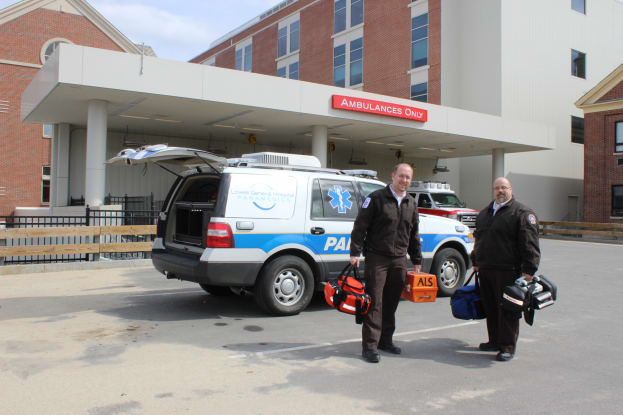 Lowell General Hospital Paramedics bring high quality care directly to the scene of medical emergencies throughout the Greater Lowell area in cooperation with our local 911 first responders and Basic Life Support ambulance services. ALS care provided by Lowell General Hospital Paramedics is overseen by strong physician medical control and quality assurance based at Lowell General Hospital.
The Lowell General Hospital Paramedics provide primary 911 paramedic emergency response to the City of Lowell, and the towns of Chelmsford, Dracut, Dunstable, Tewksbury, Tyngsborough and Westford. With this geographic population, Lowell General Hospital has the second largest 911 ALS paramedic response system in Massachusetts.
Our paramedics teams are located at Lowell General Hospital's main campus on Varnum Avenue, the Saints campus at One Hospital Drive, the Chelmsford Campus at 20 Research Place in North Chelmsford and at Circle Health Westford.
The paramedics log more than 10,000 calls a year, and have undergone 2,200 hours of classroom and clinical training that qualifies them to perform ALS measures, including administration of V fluids, injections, medications and advanced respiratory procedures.
American Heart Association - Mission: Lifeline® EMS Gold Award
"When Minutes Matter, Lowell General Paramedics Arrive on Scene"