Thyroid Biopsy Program Provides On-Site Evaluation and Improved Patient Experience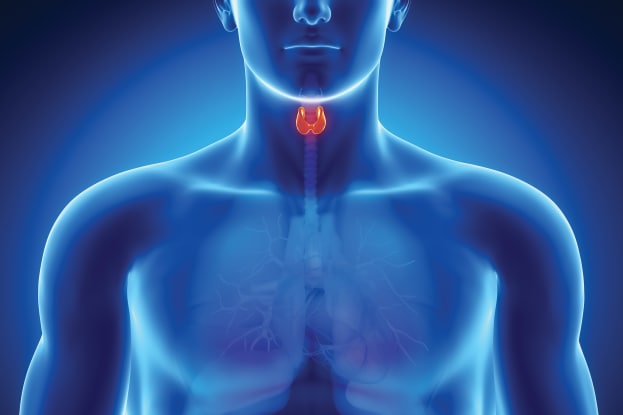 You may have heard about individuals who take medications to help regulate their thyroids, but what does this gland actually do? Located in the front of our necks, the thyroid gland secretes a hormone that regulates our metabolic rates (the rate at which our bodies convert food to energy). Therefore, this vital gland affects almost every single organ in our bodies.
It's important to have your thyroid checked at your annual exam. If you have any symptoms such as swelling in your neck for over two weeks, trouble swallowing, or a scratchy voice for an extended period of time that's not caused by a cold or virus, you may have thyroid nodules. These nodules are an abnormal growth of thyroid cells that form a lump within the thyroid gland. Your doctor may send you to a specialist, called an endocrinologist, for further follow up.
Thyroid nodules are a very common condition, affecting over 50 percent of women and more than 20 percent of men over the age of 50. There are many factors that can cause thyroid nodules, and often they are caused by a hormone imbalance. Fortunately, about 85% of these nodules are non-cancerous, or benign.
The thyroid biopsy program at Lowell General Hospital Saints Campus is the first of its kind in the Merrimack Valley. This coordinated care between endocrinologists, pathologists and surgeons provides timely consultation and evaluation in a single visit.
"Our multidisciplinary collaboration improves patient care by providing rapid on-site performance and evaluation of the nodule biopsies," says Dr. Anca Staii, Endocrinologist with Lowell General Hospital. Dr. Staii, along with Dr. Miguel Ariza, perform biopsies with a member of the pathology team who can give immediate analysis.
"What would take other institutions days or weeks, we can do in a single visit," says Dr. Ariza. "This reduces the chance of needing Thyroid Biopsy Program Provides On-Site Evaluation and Improved Patient Experience patients to come back in for an additional biopsy if more cell samples are needed, and relieves patients' anxiety as they can get an immediate diagnosis and course of care."
Fortunately, thyroid cancer is highly treatable with surgery. Cancerous or otherwise suspicious nodules are removed and additional treatment with radioactive iodine therapy (an oral pill taken at the endocrinologist's office) may be prescribed to kill any cancer cells that may remain.
"We will continue to follow and treat these patients as needed," says. Dr. Staii. "The collaboration with our pathologists to give these results on-site and our connection into Circle Health surgical specialists is how we provide Complete connected care to our patients."