Long-term Support is Key to Lifelong Success for Weight Loss Patients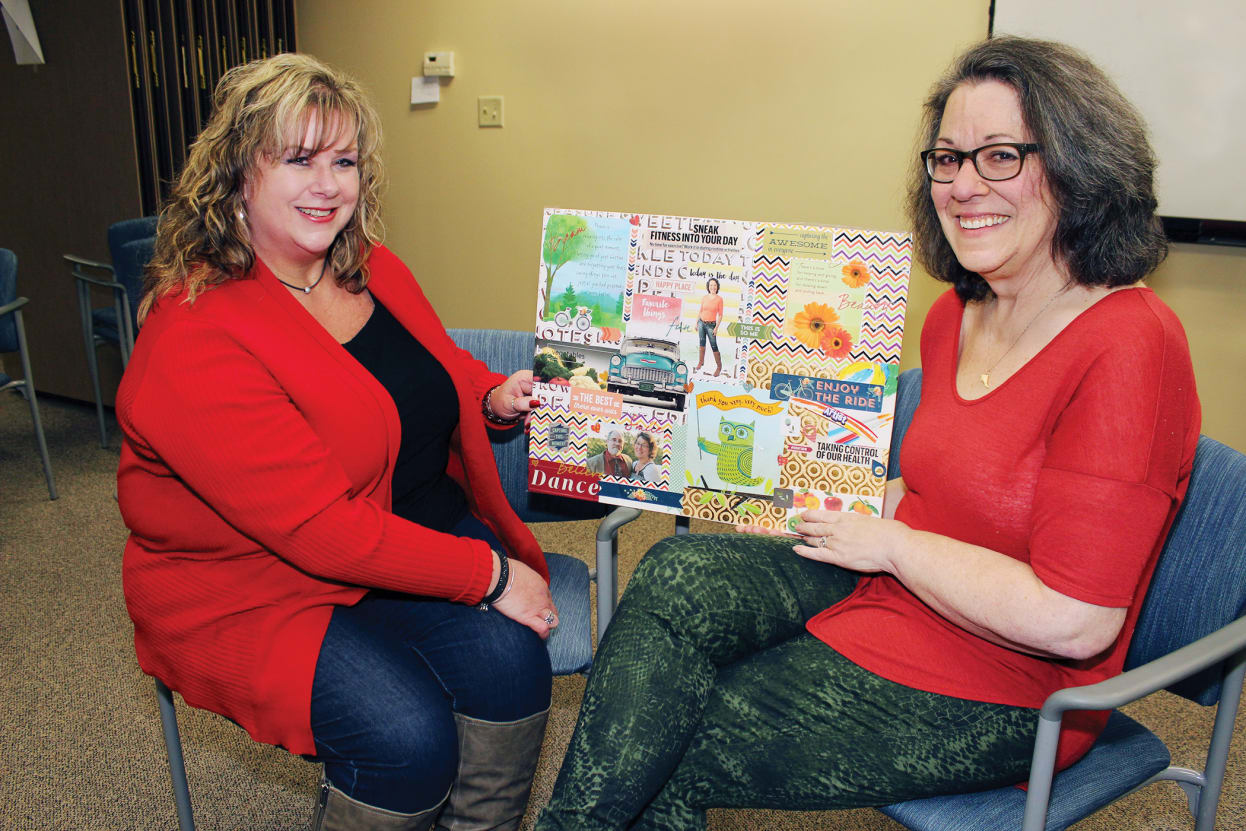 For people needing to lose 100 pounds or more, the decision to have weight loss surgery is a very personal one. It is not just about numbers on the scale – it's a complete lifestyle change. One must develop new eating habits, learn a whole new way to cook, and make the necessary emotional and behavioral changes to achieve long-term success.
At Lowell General Hospital's Center for Weight Management and Bariatric Surgery, patients have a multidisciplinary team of professionals that take care of all of these complex needs.
Well before a surgery date is established, individuals meet with registered dietitians, a behavioral psychologist, clinical specialists and patient ambassadors and get access to classes, workshops, and group support to prepare them for their new life after surgery.
"Patients that come to us are so very brave. They don't want to be unhealthy, and have tried so many ways to lose excess weight," says Christine LaBrecque, RN, BSN, CBN, Director of the CWMBS. "It's up to us to peel back the layers of the hows and whys – how they got to this point in their lives, and why they need to change. We celebrate their efforts, their successes, and give them a whole team with decades of combined experience in managing obesity."
LaBrecque credits workshops like My Hungry Head, which gets behind the science of binge eating; body movement groups; and the power of peer support that not only keeps patients on track, but coming back.
"Our patients are like family to us," LaBrecque says. "Evidence shows that the most successful programs have patients that consistently come for follow-up for four years after surgery. At the CWMBS, we've done over 4,000 surgeries and have one of the most successful follow-up rates in the country."
It's also the small touches that make a difference, like a special invitation to a "surgi-versary" event celebrating patients one year after surgery, or a holiday festival with a pants parade so patients can show off their before and after clothes. One of LaBrecque's favorite celebrations is called A New You, an event held in the spring where patients are treated to head-to-toe makeovers and a professional photo shoot.
Bette Jo Toppin lost over 150 pounds after having gastric bypass surgery in 2011. For her, giving back to the Center by facilitating the women's support group has given her life even more purpose.
"Having surgery and going through the program really changed my life," she says. "I was given the confidence to pursue my dreams, and received my master's degree in both social work and psychology. Now I help patients by giving them a different take on weight loss and give them tools to help them cope and anticipate changes they may not have expected."
Women in her support group have diverse experiences – some had surgery a few months ago, some 10 years ago. Here, Toppin says they are able to socialize, discuss concerns around their behaviors, share ideas and recipes, and feel a level of freedom to be themselves while in transition.
Offering a variety of workshops and support groups allows participants to focus on topics like relaxation techniques, everyday speed bumps, mindful eating, holiday eating, plastic surgery, boosting beauty self-esteem, and more.
Most importantly, the women really enjoy the activities and the connection they receive from one another. "I hear laughter, joy, and tears," says Toppin. "But most of all I see growth, hope, a sense of freedom and belonging. I look forward to meeting new members."
Click here to learn if you are a candidate for Surgical Treatment and find out when you can attend one of our FREE Weight Management Information Sessions.