Scholarships Awarded to Aspiring Healthcare Professionals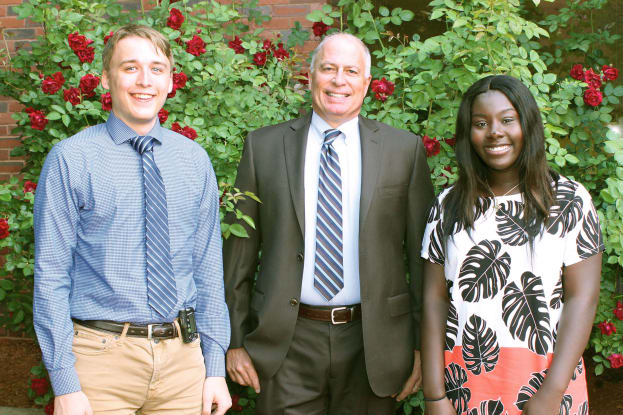 The winners of this year's Medical Staff scholarships are Dennise Annan of Lowell and Nicholas McPadden of Tyngsborough.
The Medical Staff Scholarship program provides financial support to graduating high school students who are hospital employees or children of employees and are pursuing higher education in the field of health science. Each year, two local students are recognized for exceptional accomplishments in academic, cultural and civic pursuits during their high school careers.
Dennise, a member of the Academy of Notre Dame Class of 2018, will attend Massachusetts College of Pharmacy and Health Sciences in the fall with the hopes of becoming a nurse or physician's assistant. She is the daughter of Ebenezer Annan and Philomina Ankomah of Lowell. Ebenezer works for Lowell General Hospital as a CT Technologist.
Nicholas, a member of the Tyngsborough High School Class of 2018, will attend the University of Rhode Island in the fall with plans to pursue a doctorate in Pharmacy. He is the son of James and Tracie McPadden of Tyngsborough. Tracie is the Director of Emergency and Urgent Care Services.