Circle Health Continues Work to Connect Care for Vulnerable Patients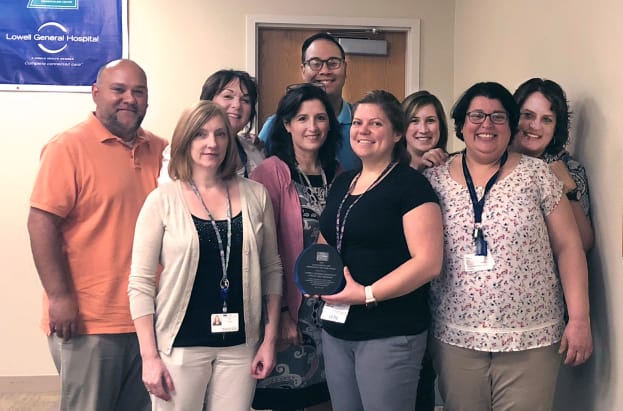 Circle Health and Lowell General Hospital continue to work with the state's Health Policy Commission (HPC) to expand access to care for our most vulnerable patients and reduce healthcare costs by identifying new models of care.
Several members of Circle Health's Circle Care team recently received the Outstanding CHW Program of the Year Award from the Massachusetts Association of Community Health Workers. The group was recognized for its work on a two-year HPC grant in 2016-17 to reduce readmissions to the hospital and improve outcomes. In those two years, the Circle Care program reached more than 2,300 patients identified as high utilizers of the Emergency Department and inpatient units.
The next step in this work will be to expand access to treatment for individuals suffering from opioid-use disorder (OUD). Lowell General is one of 15 organizations selected from a competitive pool of applicants to receive a grant from the HPC's SHIFT-Care Challenge, a $10 million investment. With the $606,609 grant award, Lowell General will create a bridge program that will be based at the Saints Campus' behavioral health clinic and expand partnerships with the Lowell Community Opiate Outreach Program (COOP) and Middlesex Recovery.