The Boston Globe names Lowell General Hospital to Globe 100's Top Places to Work '09
Lowell General Hospital has been named one of the Top Places to Work in Massachusetts in the second annual employee-based survey project from The Boston Globe. The Globe 100's Top Places to Work '09 magazine was published in the Sunday Globe on November 8. Click here to find the report online.
Produced by the same team that compiles the 22-year-old Globe 100 report of the best-performing public companies in Massachusetts, the Top Places to Work recognizes the most progressive companies in the state based on employee opinions about company leadership, compensation and training, diversity/inclusion, career development, family-friendly flexibility, and values and ethics. Private companies and nonprofits as well as publicly-held businesses were included in the analysis.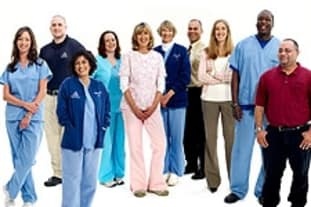 The rankings in the Globe 100's Top Places to Work are based on survey information collected by Workplace Dynamics, an independent company specializing in employee engagement and retention, from 86,000 employees at 269 Massachusetts organizations. This marks the second year that a Globe 100 report has honored private as well as publicly-held organizations.
The publisher of The Boston Globe Steve Ainsley stated, "The companies included in the Globe 100's Top Places to Work have succeeded in creating a positive workplace for their employees in the midst of the uncertainties of the general economy. I congratulate each of them for an outstanding accomplishment."
To qualify for the Globe 100's Top Places to Work, a company must have more than 100 employees in Massachusetts. Nearly 1,000 qualified companies accepted an invitation to participate. Rankings were composite scores calculated purely on the basis of employee responses.