Rehabilitation Services Opened at 43 Village Square in Chelmsford
Lowell General Hospital's outpatient Physical Therapy and Occupational Therapy departments moved to a newly expanded space at 43 Village Square in Chelmsford on Monday, March 2, 2015.
We are so excited to offer our patients the latest in amenities — from a modern exercise space that looks like a state-of-the-art fitness center, to private treatment rooms for enhanced privacy, expanded hours for patient convenience, and a new Women's Health specialty program," says Julie Grace, PT, DPT, Clinical Manager of Rehabilitation Services "Our goal is to provide outpatient rehabilitation services that exceed patients' expectations."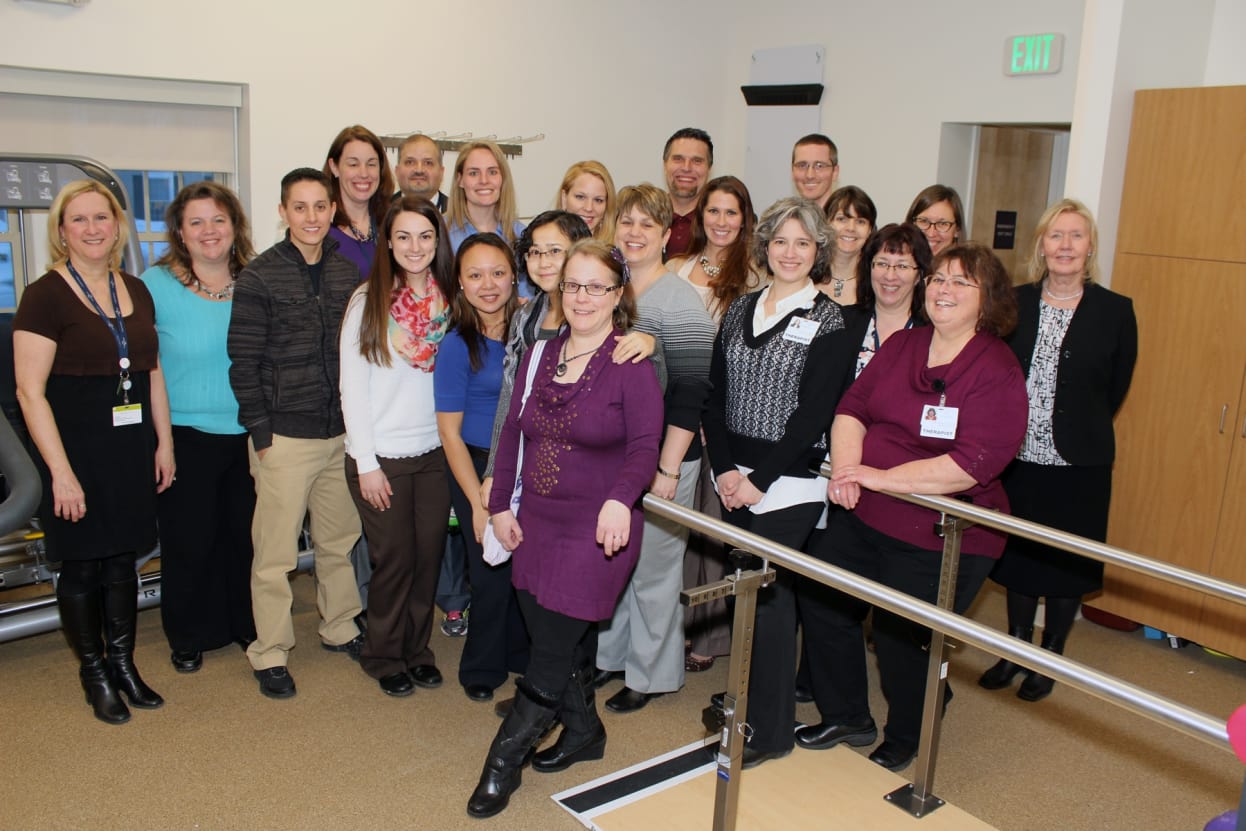 The telephone numbers for rehabilitation services at 43 Village Square:
Physical Therapy 978-937-6232 (ext. 76232)
Occupational Therapy 978-937-6408 (ext. 76408)
A ribbon-cutting ceremony was held on February 24th to celebrate the opening of the new facility with state and town officials, board members, Lowell General leaders, and the Lowell General Hospital rehabilitation services team.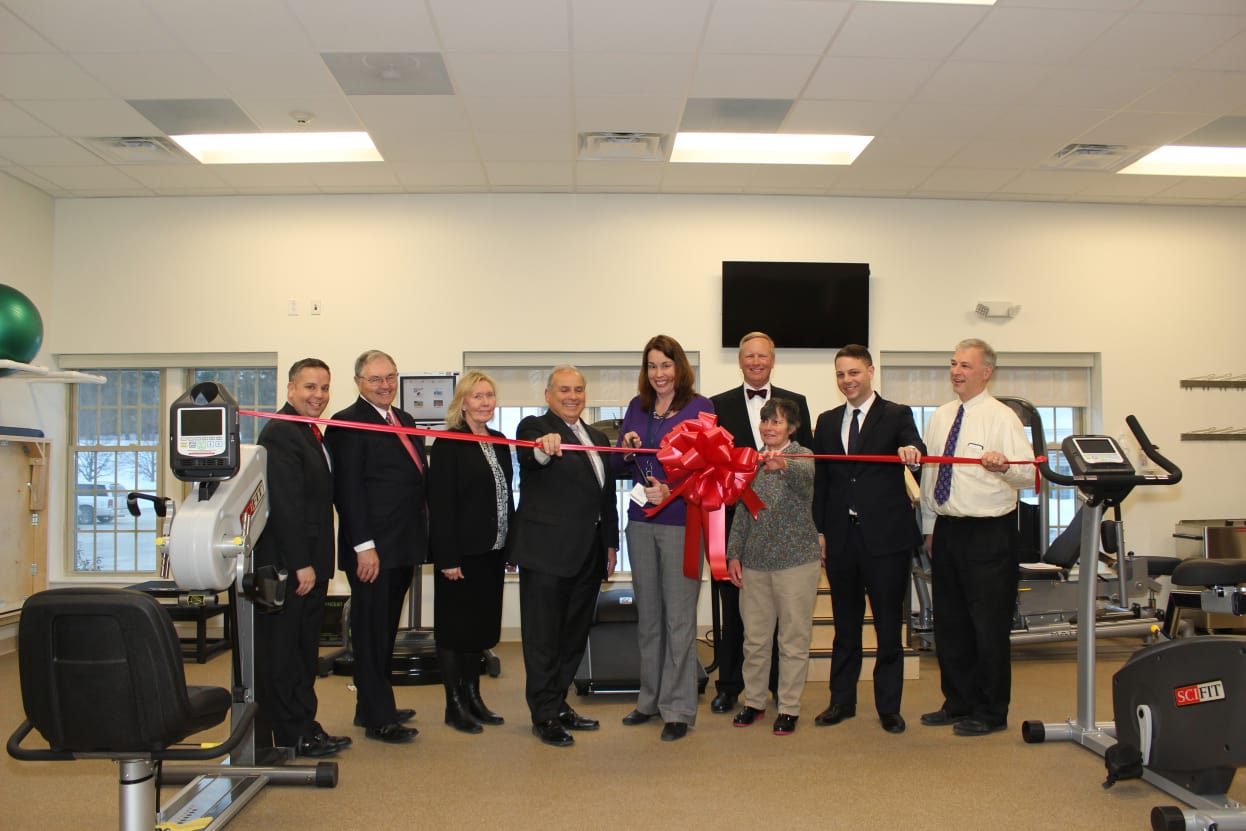 Special thanks to Julie Grace and the Rehabilitation Services team, Materials Management, Tiffany MacKay, and Bill Wyman. Additional thanks to our partners the Edge Group, Doonan Architects, Pinnacle Construction and Equity Alliance for their hard work and dedication.