New Pathology Consult Program Making News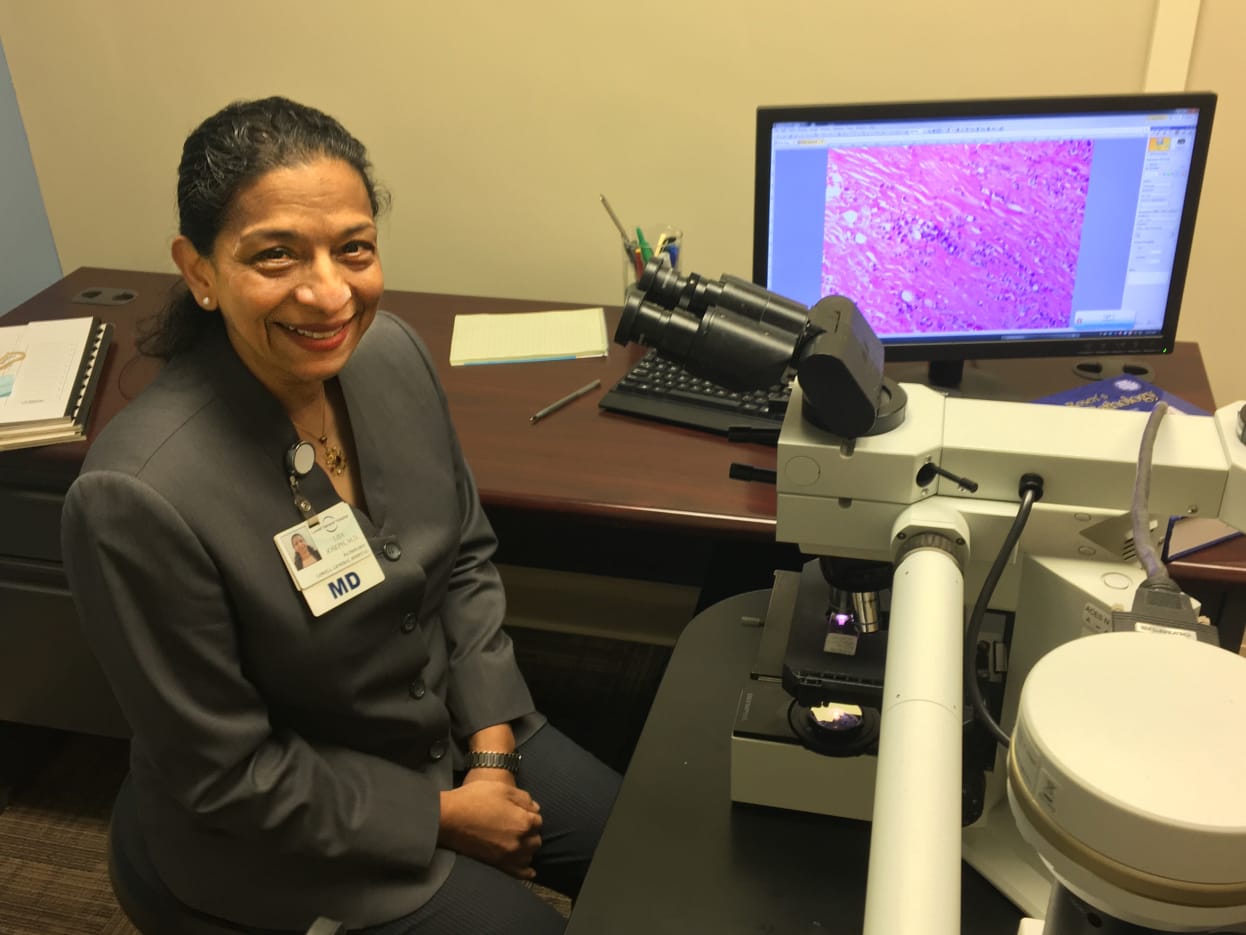 Lowell General Hospital has gotten a lot of attention lately for a program that is shining a light on a part of the hospital people rarely see.
WCVB Channel 5 news recently paid a visit to the hospital to feature Dr. Lija Joseph's Patient Pathology Consult Program, one of the first of its kind in the nation.
Pathologists typically work in the background, playing a vital role in diagnosing diseases in the lab to help other physicians prescribe appropriate treatment, but rarely meeting the person behind the microscope slide.
Dr. Joseph, Lowell General's Chief of Pathology and Laboratory Medicine, is getting attention from across the country for her new program that allows cancer patients into the lab, where they can spend a half-hour with her to review their biopsy slides up close.
When Dr. Joseph began the free program in March, she expected only a few patients would take advantage. To her surprise, she has met with more than two dozen patients since then, ranging in age from 13 to 83.
Dr. Joseph says she received the full support of Lowell General's administration and her colleagues to start the program, and says she's gotten nothing but positive responses.
Dr. Joseph says she is now hearing from pathologists around the country who are hoping to learn more,  and thanking her for bringing pathology directly to the patients they care for but rarely see.