New ICU Healing Garden Dedication and Blessing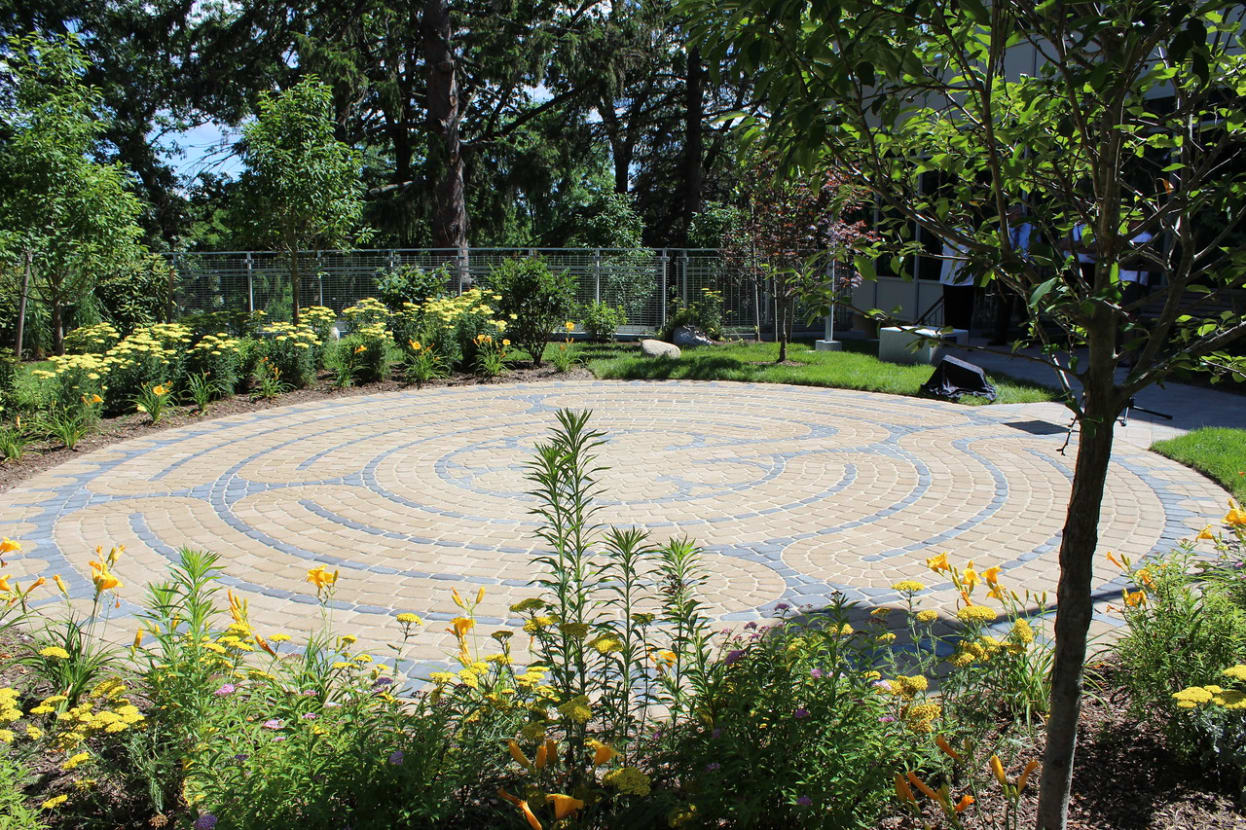 Families of patients admitted to the Intensive Care Unit on the main campus will now have a place for peace and tranquility just outside the door.
The campus's new 5,500-square-foot Healing Garden was an important piece of the ICU expansion, which added 11 beds to allow more critically ill patients to be cared for close to home. The garden, located outside the original hospital entrance along Varnum Avenue and just outside the new Gil and Marilyn Campbell ICU Unit, is centered by a labyrinth and includes bench seating, trees and flower gardens.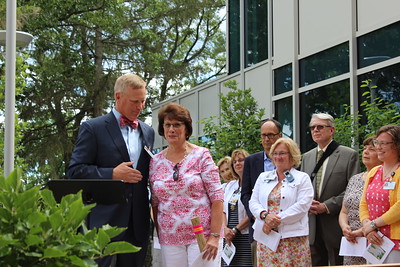 In a dedication ceremony on Monday, June 26, President and CEO Jody White thanked the generous donors who made the project possible. He also singled out retiring Director of Mission and Chaplaincy Carol Gagne, who dedicated many hours to helping families of critically ill patients cope with the emotions and hardships of serious illness. A blessing for the garden was read, after which a plaque was unveiled by board member John Carson and his wife, Linda, who made a donation to dedicate the labyrinth to Carol in a surprise announcement. Carol then took the first walk through the labyrinth, which is designed to offer a space for quiet meditation and repose.
Be sure to visit this beautiful addition to the main campus and thank you to our generous donors who made the creation of this peaceful space possible.