New Cardiac Catheterization Lab Opened in the Heart and Vascular Center
Lowell General Hospital continues its investment in exceptional cardiovascular services with the cardiac catheterization lab in the Heart and Vascular Center. The newest procedure room, which opened on February 23, 2015 is equipped with state-of-the-art Philips technology with hi-resolution imaging and the Allura Clarity option. Clarity IQ filters out more x-ray radiation; therefore reduces radiation exposure to the patient, physician and staff.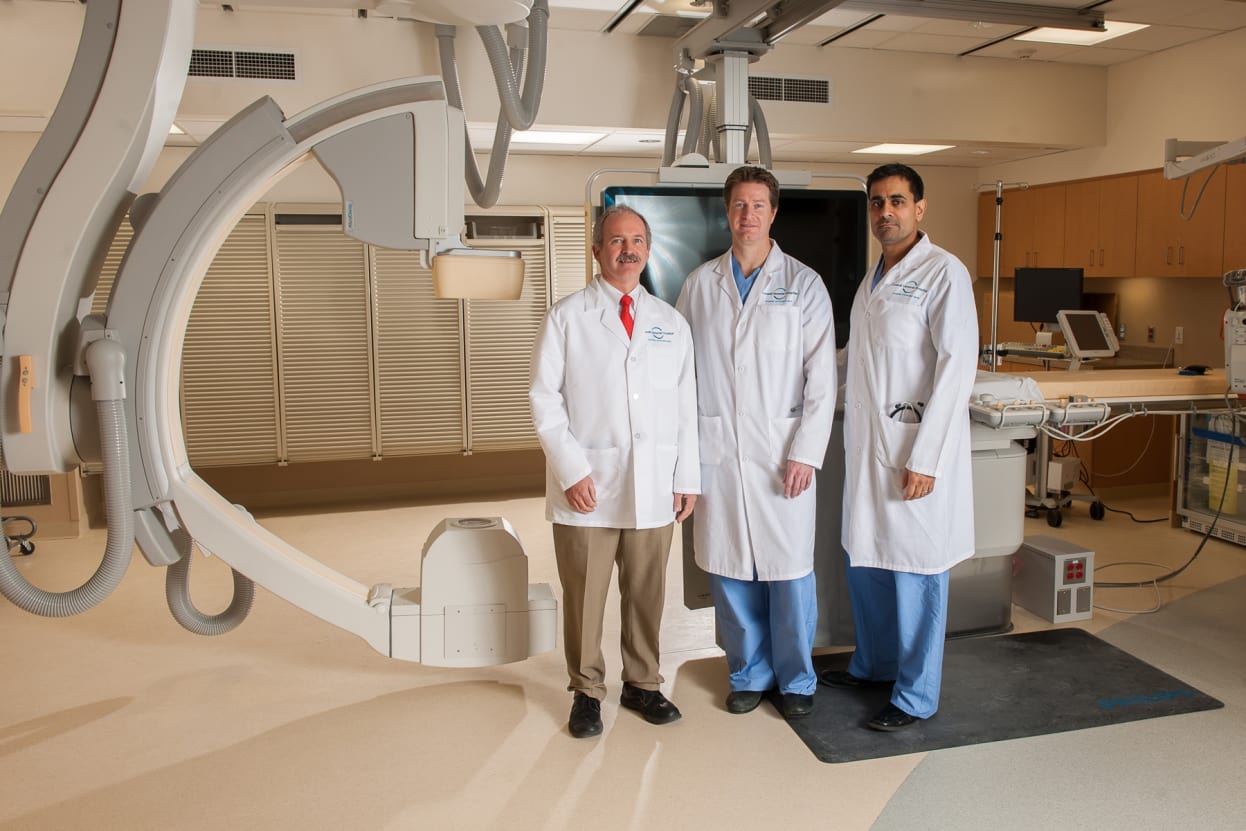 Procedures such as primary and emergency Angioplasty (where cardiologists implant a stent to open up clogged arteries for heart attack patients) are performed in the cath lab. In addition, the Interventional Radiology department has relocated to Cath Lab 2 from the ground floor Radiology department, using advanced imaging technology to perform minimally invasive diagnostic and therapeutic procedures that are often an alternative to surgery.