Medical Staff Scholarships awarded to standout students from Lowell, Dracut
Local Students Lindsay Golden of Lowell and Yara Omar of Dracut have been named as Lowell General Hospital's 2017 Medical Staff Scholarship winners.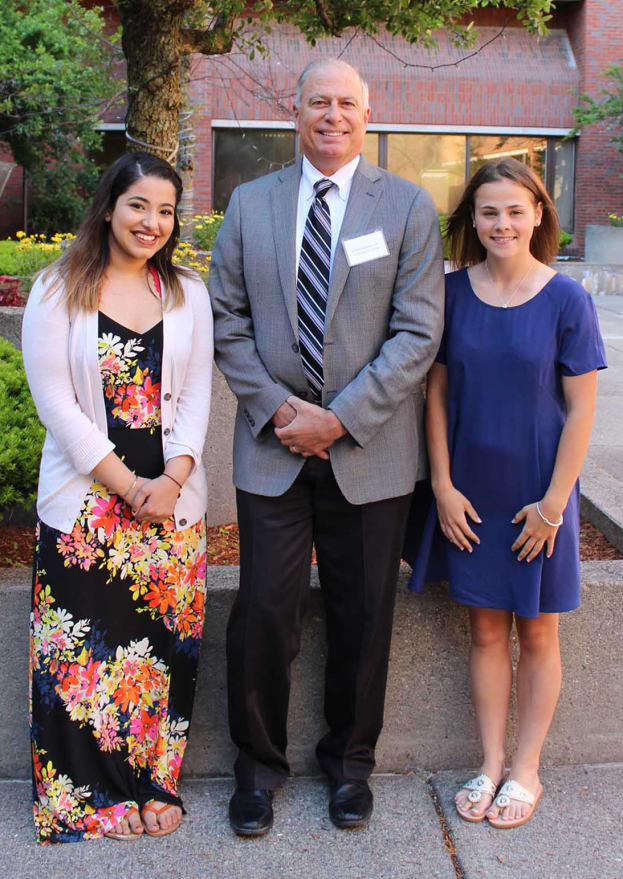 The Medical Staff Scholarship program provides financial support to students pursuing higher education in the field of health science. Students are recognized for exceptional accomplishments in academic, cultural and civic pursuits during their high school careers.
The Medical Staff Scholarship Fund is established and maintained by the physicians of Lowell General hospital. The fund supports the future of healthcare with a financial award to graduating high school/secondary school seniors who are Lowell General Hospital employees (or children of employees) and who are enrolling in a health science program.
Here is a closer look at this year's winners:
Lindsay Golden, a member of the Lowell High Class of 2017, will attend UMass Lowell in the fall, with hopes to earn a Master's Degree and one day become a teacher, possibly in biology, or healthcare professional in sports medicine or as a physician's assistant. In high school, Lindsay was a standout athlete, serving as captain of the field hockey and lacrosse teams in her senior year. She was also a top student, earning membership in the National Honors Society. Lindsay is the daughter of Timothy and Lisa Golden of Lowell. Lisa Golden has worked for Lowell General Hospital for 30 years and currently works as an Administrative Supervisor.
Yara Omar, a member of the Dracut High Class of 2017, will attend UMass Boston in the fall in the hopes of one day becoming a Pediatric Neurologist. Yara, a Syrian refugee, says her interest in helping others came from seeing how doctors healed her, inspiring her curiosity for healthcare. In high school, Yara was actively involved in the Student Council, serving as vice president of the executive board and co-chairing several committees. She is also a musician, having played the violin since kindergarten. Yara currently works at Lowell General Hospital as a Radiology Aide. She is the daughter of Sam Omar and Lina Adris of Dracut.