Lowell General to host breastfeeding education event for new or expecting moms on Aug. 3
In honor of World Breastfeeding Week, Lowell General Hospital will hold an exclusive event for new and expecting mothers on Thursday, Aug. 3 from 4:30-6:30pm inside Clark Auditorium at the hospital's main campus at 295 Varnum Ave. The event is open to moms who plan to breastfeed or already are breastfeeding.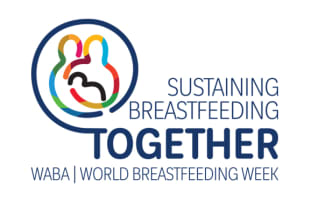 Lowell General Hospital supports local mothers planning to breastfeed or who are currently breastfeeding through its many services including breastfeeding education classes, inpatient and outpatient lactation services as well as by hosting a weekly New Mother's Support Group where additional lactation support is provided. Activities will include tours of  The Birthplace at Lowell General Hospital, an Infant massage demonstration, a Happiest Baby on the Block infant soothing demonstration, nutrition education, car seat safety tips, giveaways, raffle prizes and more. A complimentary dinner buffet will also be provided.
Register online for the World Breastfeeding Week Celebration event or call 1-877-LGH-WELL (544-9355). Registration is preferred, and will include entry into a drawing for a free breast pump.