Lowell General ICU Earns Beacon Award for Excellence
Congratulations to our ICU Team for its outstanding achievement of attaining the Beacon Award for Excellence! The American Association of Critical-Care Nurses (AACN) created the Beacon Award to recognize individual critical care units that distinguish themselves from others by improving every facet of patient care. For patients and their families, the Beacon Award signifies exceptional care through improved outcomes and greater overall satisfaction. For critical care nurses, a Beacon Award means a positive and supportive work environment with greater collaboration between colleagues and leaders, higher morale and lower turnover.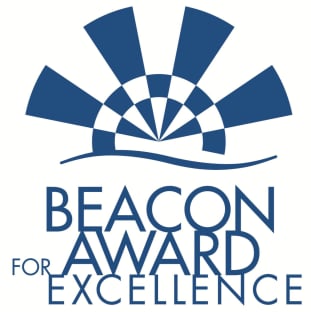 AACN's criteria for the Beacon Award for ExcellenceTM incorporates:
Leadership Structures and Systems
Knowledge Management and Best Practices
Appropriate Staffing and Staff Engagement
Evidence-based Practice and Processes
Effective Communication
Patient Outcomes
This is truly a remarkable accomplishment and a testament to the quality of care and commitment of staff caring for our critical care patients! Thank you to all our ICU staff for their hard work and dedication as they continually put patients first in everything they do!