Hoops for Hope Raises $70,000 for Cambodian Hospital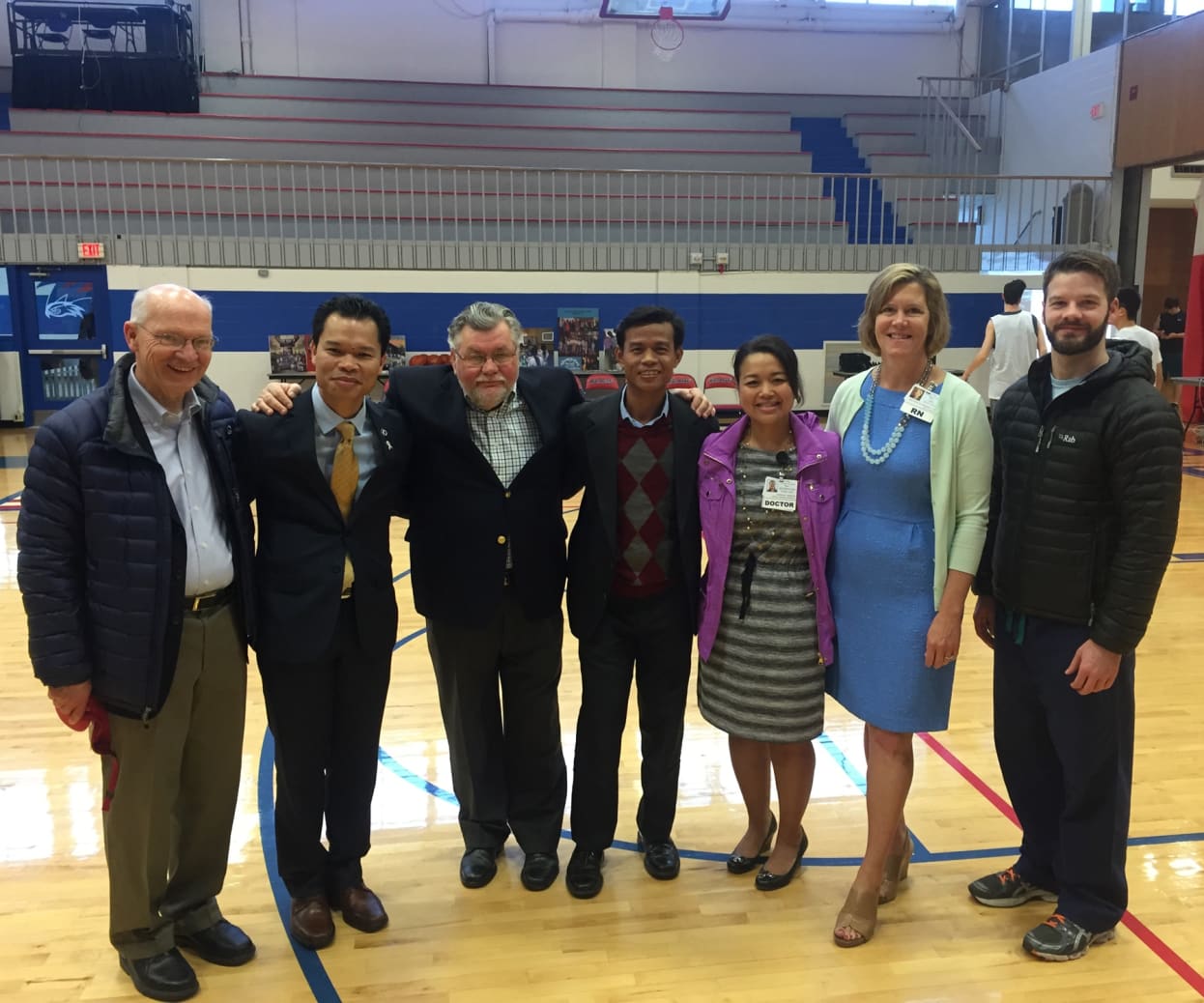 Lowell General Hospital and our friends around the city continue to come together to support our sister hospital in Cambodia.
The 11th  annual Hoops for Hope was another huge success, raising more than $70,000 for Hope Worldwide, which operates Sihanouk Hospital in Phnom Penh, a free care hospital for the hospital's poor and needy. At the event, which features 48 players playing basketball for 24 hours straight, representatives from Hoops for Hope, Sihanouk Hospital and Hope Worldwide honored Lowell General for its commitment to supporting health care for the people of Cambodia.
Chief Operating Officer Amy Hoey and Emergency Department physicians Sovann Yong and Chris Clingan were presented a thank you note and certificate of appreciation from Sihanouk. In his letter, Dr. Thai Spheak, Sihanouk Hospital's interim executive director, said, "Your support of the mission here in Cambodia is very humbling and we are very grateful."
In recent years, the City of Lowell and Sihanouk Hospital have developed a close relationship. Yong and Clingan recently returned from a two-week training trip in Cambodia, during which they also delivered a new ultrasound machine donated by Lowell General.