First baby of the year arrives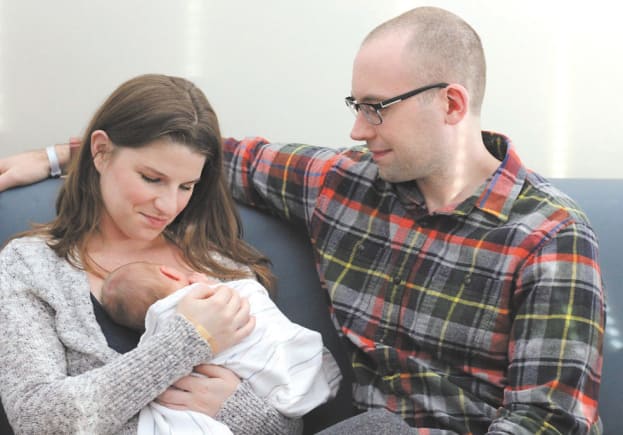 Each year more than 2,300 babies are born at Lowell General Hospital.
But only one can be first. For 2018, that honor went to Lucy Wren Carey-Zanchi of Dracut.
Parents Ashley Carey and her husband Brian Zanchi knew there was a chance they'd be the first, as her due date was January 1. Ashley went into labor that morning, but as the day went on the prospects of being No. 1 dimmed. After all, an average of more than six babies are born at The Birthplace at Lowell General each day. 
When their baby arrived at 4:31 in the afternoon, they were told that their baby was indeed the first in Greater Lowell. Ashley says her new daughter will be the third in her extended family with a New Year's birthday.
Congratulations to the Ashley and Brian, and thank you for choosing us for your care.