Cutting edge cancer care featured on NBC 10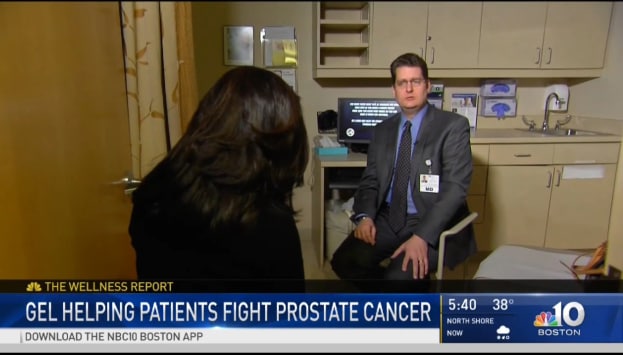 Dr. Matthew Katz, medical director of radiation oncology at the Lowell General Hospital Cancer Center, was recently featured on the Wellness Report on NBC10 and NECN for his use of a gel that can make prostate radiation treatment shorter and safer.
Dr. Katz is one of the first radiation oncologists in New England to use the technique, which allows eligible prostate cancer patients to reduce treatment time from 9 weeks to as little as 5½ weeks. For the patient, that means fewer trips to treatment, allowing them to get back to their lives without increased risk of side effects.
The Wellness Report is a weekly feature on NBC10 and its sister station NECN, featuring anchor and health reporter Kristi Lee. 
Learn more about this and other cutting edge treatments offered at our Cancer Center.