Circle Health grant helps Lowell students make fitness more fun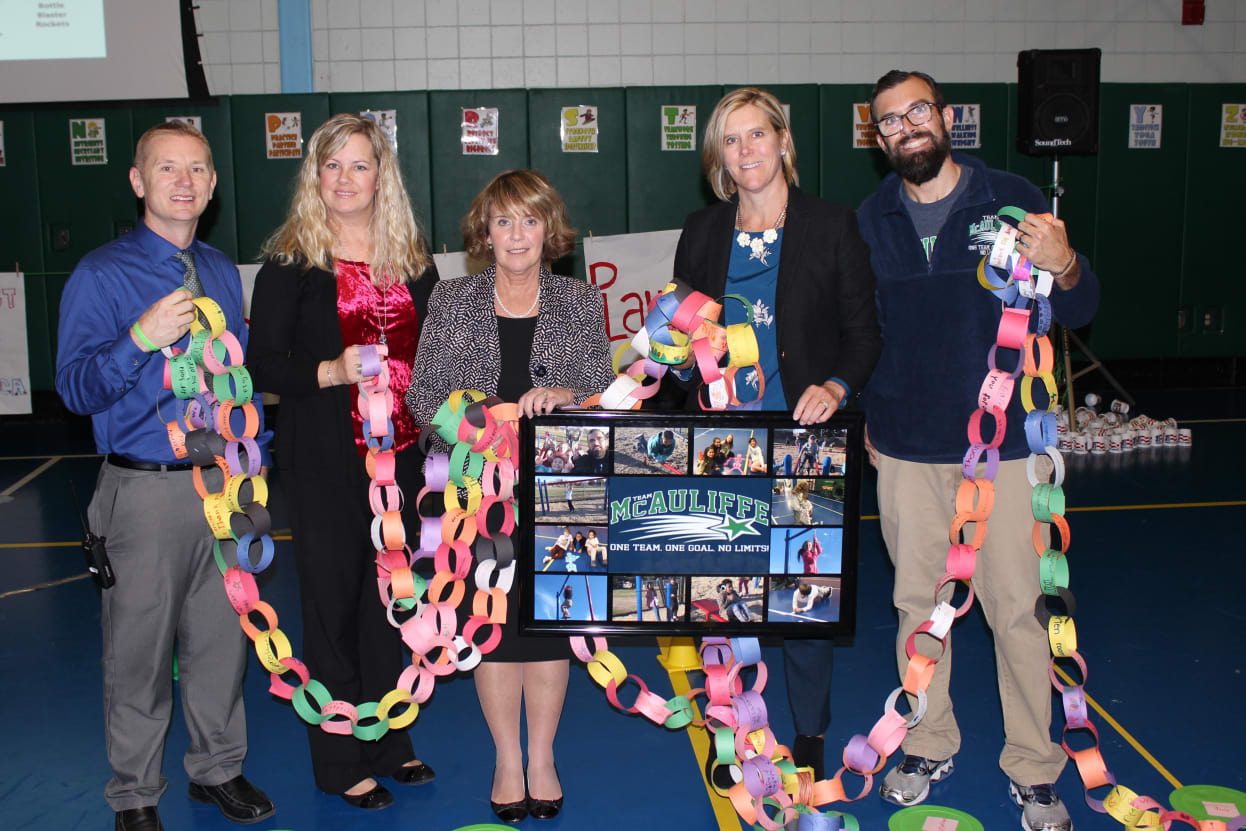 Exercise is good for everyone, but not everyone gets enough. Obesity has been identified as a top health issue in Greater Lowell, so Lowell General is doing its part to promote health and fitness for students across the Merrimack Valley.
Lowell General Chief Operating Officer Amy Hoey joined Lowell Public Schools Superintendent Jeannine Durkin to help McAuliffe Elementary School cut the ribbon on a new Project Fit America playground, equipment and fitness curriculum on Nov. 16.
McAuliffe is the third school to receive the Project Fit America grant from Lowell General Hospital, following schools in Methuen and Chelmsford.
The grant provides a program that includes state-of-the-art fitness equipment specifically designed to address the deficit areas where children fail fitness tests; indoor fitness equipment; installation of the equipment; and a dynamic curriculum with games, activities and challenges for kids with the PFA outdoor & indoor equipment.
To thank Lowell General, the entire school came together for an event in the gymnasium that featured equipment demonstrations, competitions and appearances by the Lowell Spinners' Canaligator and UMass Lowell's Rowdy the Riverhawk.
Project Fit America (PFA) is a national nonprofit organization that creates sustainable and innovative broad based fitness programs in schools. Schools report increased motivation, participation and physical improvements in their students, along with parents and faculty becoming more involved in choosing fitness activities over sedentary lifestyle habits.