April 6th: Lowell General Hosts Monthly Tdap Vaccine Clinic With No Out of Pocket Cost to You!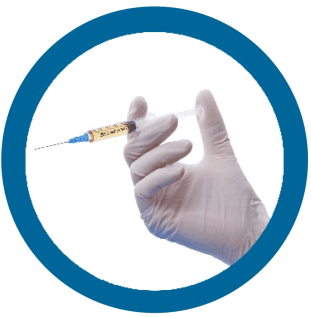 Beginning on April 6, Lowell General Hospital will be offering Tdap vaccine clinics open to the public in the Hanchett Auditorium at the hospital's main campus located at 295 Varnum Avenue in Lowell, MA.
The Tdap vaccine protects adults and adolescents from tetanus, diphtheria and pertussis (also known as whooping cough). It is especially important to be vaccinated if you have close contact with a baby younger than 12 months, including spouses or significant others, grandparents, caregivers, babysitters and even family relatives. Since 2004, the Centers for Disease Control and Prevention (CDC) reported an average of 3,055 infant pertussis cases and more than 19 deaths each year. The majority of the cases, hospitalizations and deaths occur in infants under 2 months old, who are too young to be vaccinated.
"Whooping cough spreads very easily and is most severe for infants," says Mark Gilchrist, MD, Chief of Pediatrics at Lowell General Hospital. "The disease is usually spread by coughing or sneezing while in close contact with others. Many infants who catch whooping cough are infected by parents, grandparents, older siblings or caregivers who might not even know they have the disease. Because the vaccine is given over the course of the first few years of life, infants are not able to build up enough immunity at first to protect against whooping cough. This is why it is very important for those who will be in close contact with infants to make sure to get a Tdap vaccine to prevent spreading whooping cough."
Lowell General Hospital's Tdap vaccine clinics are available for adults. Women greater than 20 weeks pregnant will need written request from their doctor.
For more information about these clinics, visit our Tdap Vaccine Clinics page. Contact Lowell General Hospital's Community Health and Wellness Department at 978-788-7224 or check out our Health & Wellness Programs for more health information and wellness tips. Follow us on Twitter @LGHWELL and Like Lowell General on Facebook.