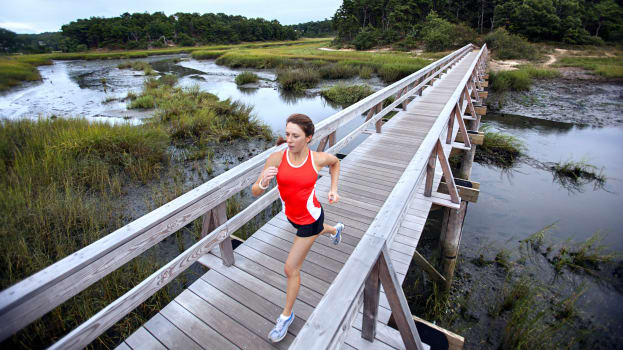 Helping You Stay Healthy
The Center for Community Health & Wellness (CCHW) was created in 2006 to meet the ever-changing healthcare needs throughout Greater Lowell. Programs and events are created to address unmet public health needs including physical activity, nutrition, smoking cessation, prevention, and overall health and wellness. Many of these programs target our community's underserved and vulnerable populations, including immigrants, elders and children.
We offer Community Health and Wellness Programming and Outreach, Childbirth Education Programming, Community Immunization Clinics, Health Fairs, and Corporate Wellness Programming and Screenings. 
Annually, we plan and support more than 50 events, including health fairs and community screenings. We offer more than 20 support groups at the hospital and participate in 15 to 20 committees and coalitions in the Greater Lowell area. We also work to increase community building and capacity, broadening the impact of our outreach.
Health and Wellness Programs
Find a class, workshop or seminar that will help you learn about taking care of yourself and those you love.
Have a question about one of programs?
Call one of our registration consultants at 1-877-LGH-Well.
Support Groups
Sometimes the path to healing is not a physical one. Support Groups are lead by those trained in creating a safe environment to learn from others and share your experiences as you cope with an illness or move towards wellness.
Corporate Wellness Programs
These programs are temporarily suspended. 
Learn how we can help you develop a healthier workforce through our Corporate Wellness programs.