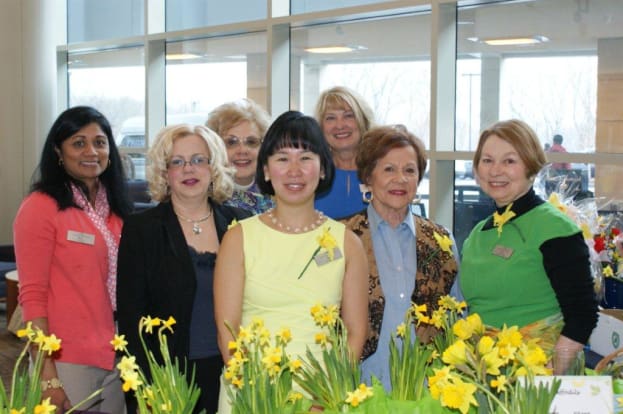 The Lowell General Hospital Auxiliary would like to thank all hospital employees and visitors who supported Daffodils and Desserts Day on Thursday, March 23, 2017 at both the main campus and Saints campus. The event, which ran from 9:00am–4:00pm, was a huge success as patients, physicians, visitors, and staff responded generously to help raise money for our Cancer Center patients.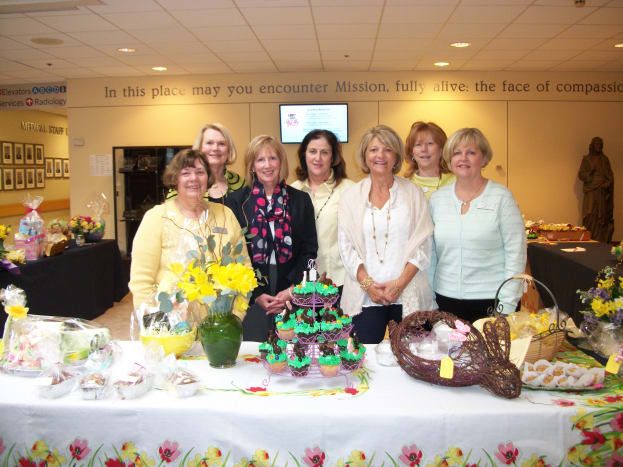 Daffodils have become a symbol of hope for cancer patients. The Hospital Auxiliary was able to donate more than $5,000 to the Cancer Center at Lowell General Hospital from the sale of daffodils, plants, baked goods and arrangements. This money will be used to renovate the Cancer Center's Patient Resource Library as well as provide holiday meals to patients undergoing treatment in the Cancer Center.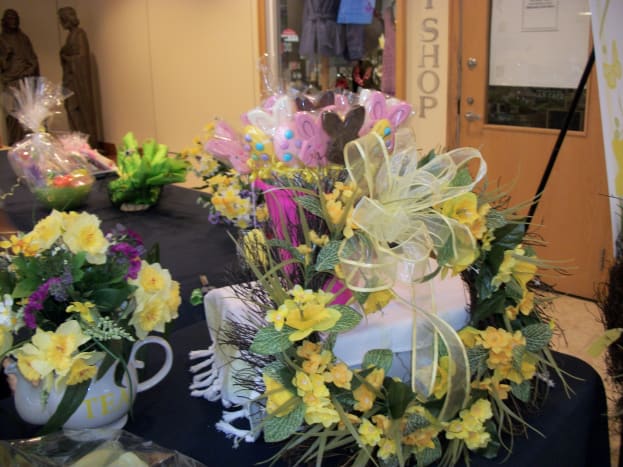 In previous years, proceeds from this event have funded some wonderful features for the Cancer Center and patients as well, including the puzzle table and chairs on the Radiation Therapy floor, Bose speaker systems, and special guest chairs for the chemotherapy infusion room.
The daffodil, a symbol of hope for cancer patients, provided sunshine color and opportunity to enhance friendships for all Auxilians who participated.