Save-the-date: Thursday, March 23, 2017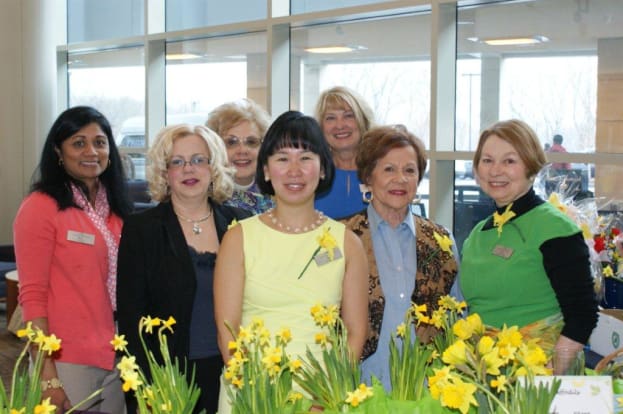 The Lowell General Hospital Auxiliary would like to thank all hospital employees and visitors who supported Daffodils and Desserts Day on Thursday, March 26, 2015 at both the main campus and Saints campus. The event, which ran from 9:00am–4:00pm, was a huge success as patients, physicians, visitors, and staff responded generously to help raise money for our Cancer Center patients.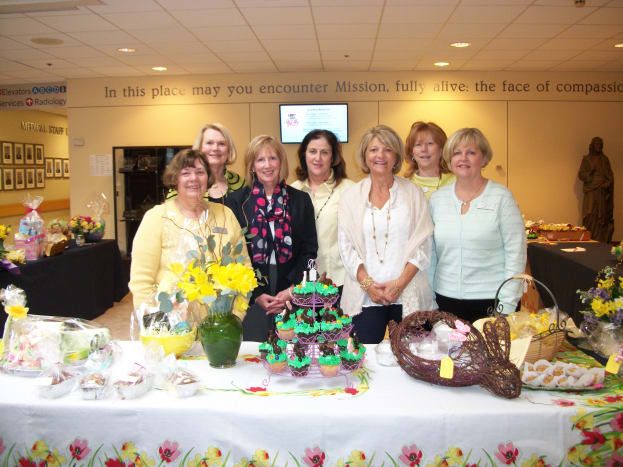 Daffodils have become a symbol of hope for cancer patients. The Hospital Auxiliary was able to donate more than $5,300 to the Cancer Center at Lowell General Hospital from the sale of daffodils, plants, baked goods and arrangements. This money will be used to purchase bariatric chairs and books for the Palliative Care Department who work with patients and their families during the end-of-life care process.
The Auxiliary will also be purchasing gift cards to provide cancer patients with Thanksgiving and Christmas dinners.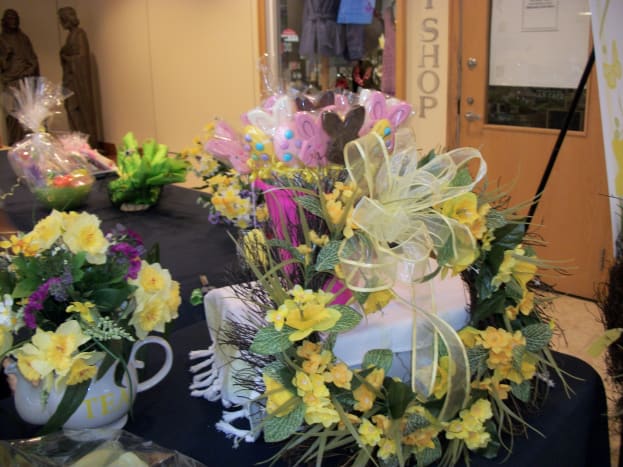 Over the past 20 years, the Auxiliary has raised $14,500 dollars for the American Cancer Society through its daffodil sales and nearly $24,000 for the hospital and its Cancer Center through its bake sale, which enables the Auxiliary to donate items and equipment Daffodils and Desserts to help provide comfort and healing to cancer patients and their families.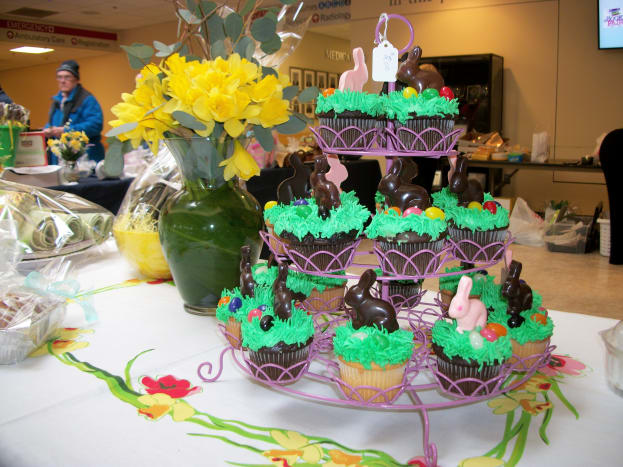 In previous years, proceeds from this event has funded some wonderful features for the Cancer Center and patients as well, including the puzzle table and chairs on the Radiation Therapy floor, Bose speaker systems, and special guest chairs for the chemotherapy infusion room.
The daffodil, a symbol of hope for cancer patients, provided sunshine color and opportunity to enhance friendships for all Auxiliians who participated.