New Technique Gives Prostate Cancer Patients 'Less is More' Option to Treatment
Jock Patterson from Hollis, NH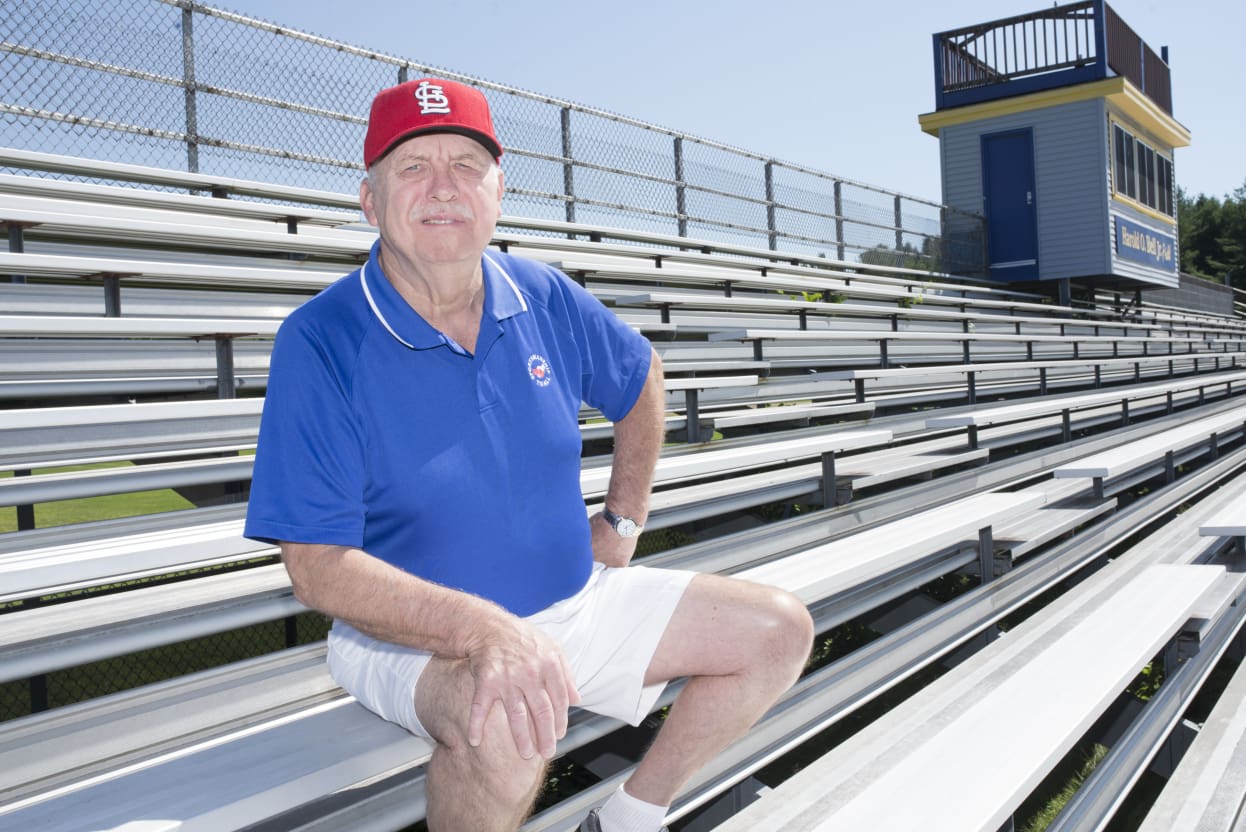 When Jock Patterson was diagnosed with prostate cancer last fall, his response wasn't panic or grief. He knew prostate cancer was curable, and he wasn't going to let the new diagnosis get him down.
The former football coach just said: "Let's deal with it."
Initially, Patterson opted for radioactive prostate seed implants at a suburban Boston hospital. To him, it offered some convenience – one procedure and it was over, rather than daily external radiation treatments that would require a long drive. But the procedure is more invasive and can be accompanied by significant urinary side effects. So he went back to his doctor to ask about alternatives.
That's when he heard about Dr. Matthew Katz, Medical Director of Radiation Oncology at the Cancer Center at Lowell General Hospital. Katz offered a newer alternative to conventional external radiation (X-ray) treatments, which typically require eight to nine weeks of daily weekday treatments. Instead of nine weeks, Katz told Patterson his treatments could be completed in 5½ weeks, meaning more than a dozen fewer trips from his Hollis, NH, home.
Radiation can be as effective as surgery, but it has to be given in smaller doses. Using a sophisticated process of planning and treatment delivery, Dr. Katz can offer higher doses over a shorter period of time, making it easier to finish. Currently, only a few hospitals in New England offer this shorter treatment, called hypofractionated radiation.
"In the past few years, more clinical trials show long-term success with shorter treatment. Men can get higher doses each day, finish more quickly and get equally effective results," Katz says. "We can make it more convenient, and take a 'less is more' approach with a patient's time."
Many men with early stage prostate cancer can get the shorter treatment. The key is careful computer-based planning to limit radiation to other pelvic organs. 
Some men may have fewer side effects by using a gel injected under anesthesia between the prostate and rectal wall, minimizing the chance of rectal irritation during or after treatment. After the gel is placed, an MRI and planning CT scan make the radiation safer for both the rectum, prostate and bladder.
"Some men don't need these procedures to get the shorter radiation treatments," Katz explains. "It involves individualized discussion to see if it's the right thing." Patterson opted to try it, and he's glad he did. Not only were the treatments successful, evidenced by his latest checkup in July, but he found the approach of the entire staff at the Cancer Center to be informative and uplifting.
"They are ahead of the game on everything," Patterson says. "Everyone is upbeat, and when it's time to get your radiation, they get you in a good position and make you comfortable. It's a team effort."
Patterson expected the treatments to leave him exhausted, but he says he felt great and got lots of sleep. For any men faced with a similar diagnosis, he says he would tell them to do the same procedure he did.
"Some people only want to go to Boston, and that's fine for them," Patterson says. "Not me. I'm very happy with Lowell General Hospital."