This page contains web resources available for Lowell General Hospital administrators, clinicians and staff. Unauthorized access is strictly prohibited.
Remote Access
Applications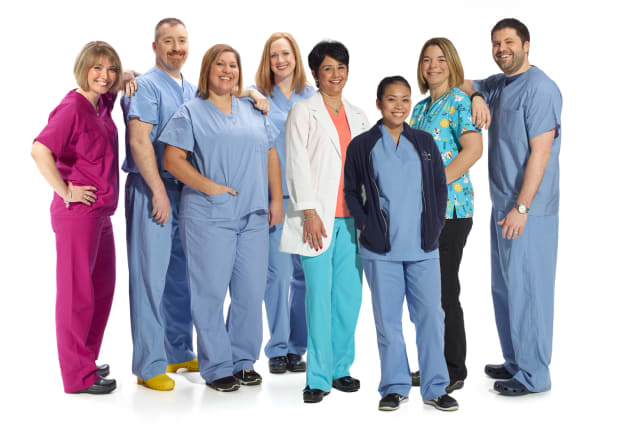 Additional Resources
Lowell General Hospital Information Services Help Desk
The Help Desk is available to assist affiliated staff and clients of Lowell General Hospital 24 hours a day, 7 days a week, 365 days a year.
Troubleshooting 
For help with resetting a password to an Lowell General Hospital application, reporting an issue with connectivity or questions regarding the use of any Lowell General Hospital supported application, please contact the Help Desk via the Online Ticketing System at https://support.ucern.com or by phone at 978-937-6445.
User Accounts
To request initial user accounts for members of your practice please complete an External Practice or Agency request for Access form and contact the Circle Health Helpdesk at 978-937-6445 to submit the form.
If an "External Practice or Agency request for Access form" has already been completed, and you have new or additional staff who need accounts, or you want to terminate or change their access, you can use your IAM (User Management Resource Administration) console to make these changes online.
If you are having problems logging into your practice's IAM dashboard (example, your logon doesn't work, you can't remember your login, or your IAM coordinator has changed)  please call the Circle Health Helpdesk at 978-937-6445 for assistance.
User Access 
In order to access Lowell General Hospital's Clinical Information System remotely, you must configure your computer for initial set up.
Lowell General Hospital Remote Access (EMR/Cerner)
Interface Order Catalogs
Professional Excellence in Nursing (PEN) Program
The PEN Program at Lowell General Hospital is guided by our mission, vision, core values and promise to our community, our Professional Practice Model, and the ANCC Magnet© recognition program. This program seeks to recognize our direct patient care nurses seeking advancement opportunities within their current role. For more details or to learn about the application process, visit the Nursing Education page on the WIRE (you must be logged onto the Lowell General Hospital network to access this link).
Important Disclaimer
These forms should only be downloaded and/or saved to your personal computer.
Do

not

complete or save any form to a shared hospital computer.
Do

not

include any patient identifying information in your submissions.
Any electronic submission

must be sent

using your Lowell General Hospital email address.
PEN Program Application Forms
Maternal Child Health Education/Certification