Intersocietal Accreditation Committee (IAC) - Adult Transthoracic Echocardiography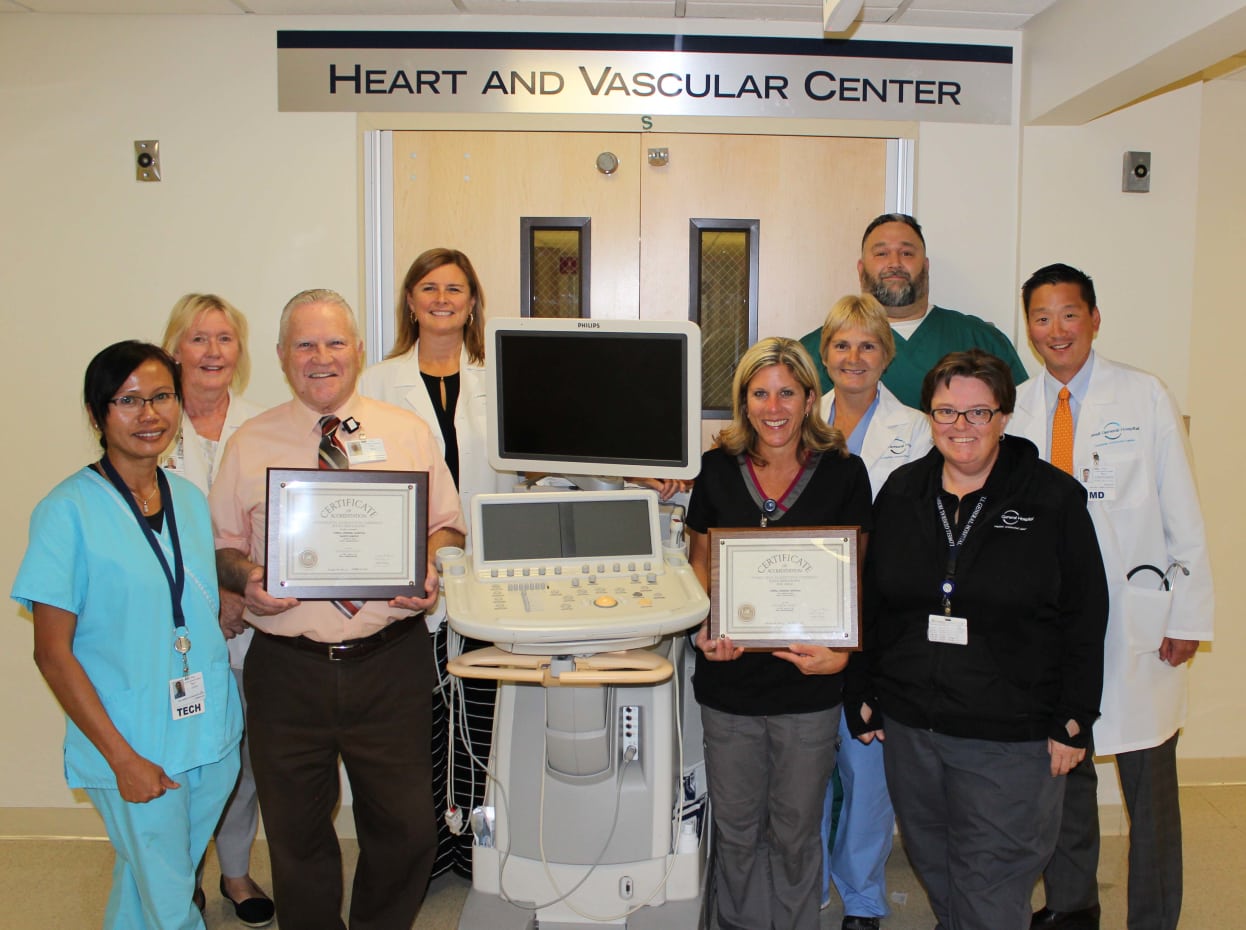 Lowell General Hospital has been granted its third consecutive three-year term of accreditation by the Intersocietal Accreditation Commission (IAC) in Adult Transthoracic Echocardiography.
This accreditation demonstrates our ongoing commitment to providing quality patient care in echocardiography. Echocardiography is used to assess different areas of the heart and can detect heart disease or signs of serious cardiovascular conditions.
Accreditation by the IAC indicates that the Echocardiography Department's Medical Director, Dr. Christopher Hong; Technical Director, Diane Olsen; ARDMS and Cardiac Sonographers have undergone an intensive application and review process and are in compliance with the published standards.
The IAC accreditation process consists of a detailed self-evaluation followed by a thorough review by a panel of medical experts. IAC accreditation is a seal of approval that patients can rely on as an indicator of consistent quality care and a dedication to continuous improvement in echocardiography.
Learn More