Lowell General Hospital is fortunate to partner with some of the most renowned regional and local organizations to help us deliver Complete connected care. As a member of Tufts Medicine, Lowell General Hospital is proud of the strong and collaborative relationships we continue to strengthen with our local and regional partners. Together, we can provide the very best care for those we serve.
Tufts Medicine (formerly Wellforce)
Tufts Medicine is a leading integrated health system bringing together the best of academic and community healthcare to deliver exceptional, connected and accessible care experiences to consumers across Massachusetts. Comprised of Tufts Medical Center, Lowell General Hospital, MelroseWakefield Hospital, Lawrence Memorial Hospital of Medford, an expansive home care network and a large integrated physician network. Tufts Medicine has more than 15,000 dedicated care team members providing more than 1.5 million patient experiences per year. The health system is the principal teaching affiliate for Tufts University School of Medicine. Tufts Medicine came together in 2014 to leverage the experience of its member organizations and integrate their missions to together transform the ways that consumers engage with and experience their care. Learn more at www.tuftsmedicine.org

Circle Health
Circle Health, the integrated community healthcare delivery system composed of Circle Home, Lowell General Hospital, Lowell Community Health Center and the community of local physicians, brings together providers and organizations across the continuum of care with a shared vision for providing convenient and affordable access to high-quality preventive, primary and specialty care in the community. Circle Health embodies the promise to deliver an experience of Complete connected care to ensure that no matter where an individual is in the continuum of health, he or she will realize the benefit that derives from a truly seamless, coordinated and personal experience. Circle Health is a not-for-profit company and headquartered in Lowell, Massachusetts. Learn more at www.circle-health.org
Circle Home
Circle Home is a nonprofit home health care agency, Medicare/Medicaid certified and affiliated with Circle Health. Over 150 clinicians are "on the road" every day, bringing care to over 5,000 patients every year who live in Greater Lowell, Greater Lawrence and southern New Hampshire, enabling them to live at home with their best quality of life.  Award-winning services include specialty nursing, rehabilitation therapies, medical social work, and home health aide assistance. Special programs include diabetes education, wound care, intravenous therapy, behavioral health care, cardiac care, joint replacement recovery, maternal-child health care, and a telehealth program for in-home monitoring.  Circle Home, Inc. cares for people of all ages, cultures, life circumstances, neighborhoods and health conditions. Circle Home, Inc. has cared for thousands of patients, and generations of families, since it was founded in Lowell in 1909. Circle Home, Inc. also serves the community with prevention education and wellness activities. Learn more at www.circlehomehealth.org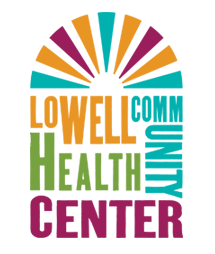 Lowell Community Health Center
Founded in 1970, Lowell Community Health Center's mission is to provide caring, quality and culturally competent health services to the people of Greater Lowell, regardless of their financial status; to reduce health disparities and enhance the health of the Greater Lowell community; and to empower each individual to maximize their overall well-being. No patient is denied health care services because of the inability to pay. Patients trust Lowell Community Health Center. Every year, the Health Center touches the lives of nearly 50,000 people – or almost half the population of the City of Lowell. More than 88% of Lowell CHC patients are low income, and 46% are best served in a language other than English. Since opening its new comprehensive facility in a renovated mill on Jackson Street in 2012, more than 15,000 additional patients have turned to Lowell CHC for a full range of primary care, including OB-GYN and behavioral health services for adults and children. Learn more at www.lchealth.org
Our Community of Physicians
From primary care to advanced cancer treatments, area residents have access to some of the best medical experts in the region – right here in our community. Circle Health's primary care physicians, including internists, pediatricians, and family physicians, offer a range of options to meet the healthcare needs of the entire family. In addition, Circle Health has over 700 affiliated physicians in over 50 specialties who offer a comprehensive range of services in specialty care, from allergy and immunology to vascular surgery. To find a physician, visit www.lowellgeneral.org/findaphysician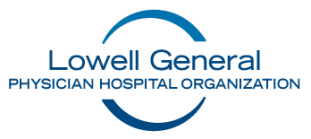 Lowell General Physician Hospital Organization
The Lowell General Physician Hospital Organization (PHO) is a non-profit organization comprised of approximately 355 member physicians and its hospital partner, Lowell General Hospital. The PHO was established in 1995 with the goal of developing a local, integrated delivery system providing outstanding quality care to patients in the Greater Lowell area. The PHO's primary care physicians specialize in Internal Medicine, Pediatrics and Family Medicine. These primary care physicians consistently earn the highest rankings in quality and efficiency from local and national managed care organizations. For the fifth consecutive year, Harvard Pilgrim Health Care awarded the PHO's Primary Care Physicians with its Distinctive Honor Roll Award. Many of these physicians reach the Top 10% in Blue Cross and Blue Shield of Massachusetts' quality and clinical outcome measures.
The PHO's primary care physicians have access to highly trained and highly skilled specialty care physicians through the PHO. These specialists provide state of the art specialty care supported by clinical expertise and advanced technology offered at Lowell General Hospital. The PHO's member specialists share the vision to create a healthcare environment that demands quality, promotes wellness, improves outcomes, eliminates errors, enhances communication, and creates a full spectrum of healthcare value to its patients. Learn more at www.lowellgeneralpho.org